Sheri Schofield's Before You Find Me is a Spell-Binding Romantic Suspense Novel That Inspires Readers to Trust God in Difficult Times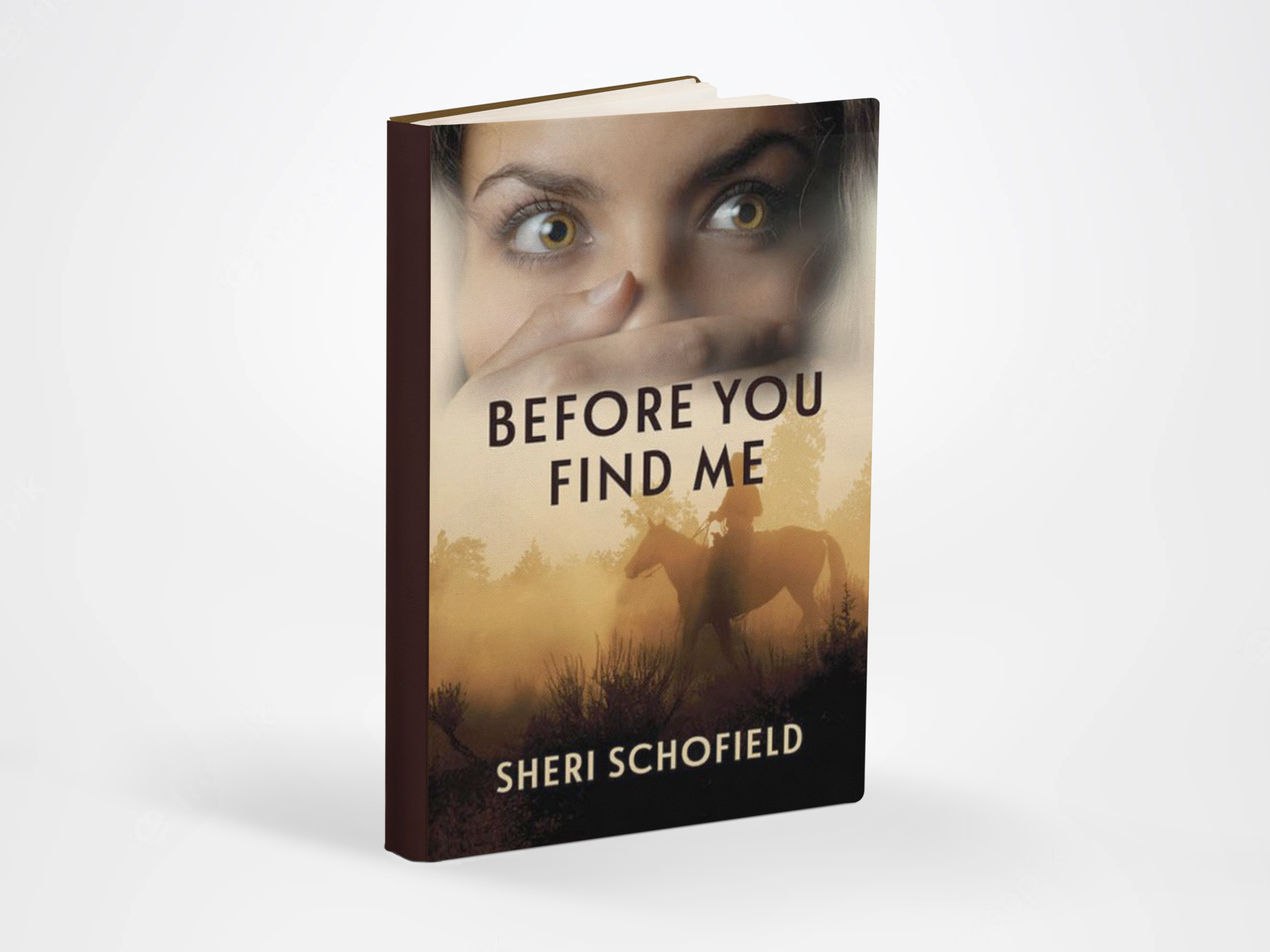 Set in present-day American West, Before You Find Me is an unforgettable Christian romantic suspense novel where murder threatens and love wins the day.
Before You Find Me begins in the fictional town of Doran, Texas. Still coping with the death of her parents, 18-year-old Tara Webster is finishing out her first year of college when a call from her little sister places her and her two siblings in the middle of a deadly family drama. In an act of raging desperation, their Uncle Charlie has killed their grandmother to steal Tara's prize-winning horse and pay off a debt. Recently orphaned, Tara must spirit her brother, sister, and the horse away to safety and protect them from their Uncle Charlie, who is determinedly hunting them. Tara brings her family to a secluded ranch in Montana, where she reconnects with a friend from childhood, her secret love, Ben. As their romance blossoms, she must trust God each step of the way, in order to find victory and a future with hope.
"I lived through a true crime where I had to listen to God every step of the way to succeed. In doing so, I saved my husband's life and our children's future from a formidable enemy. I know the fear, the hope, and the struggle involved in such a battle," says Sheri Schofield. As an award-winning author, Schofield blends reality with fiction, combining her personal experience living in the wilds of Montana with a heart-racing story filled with love, fear and hope. She writes with a passion and purpose, with an ultimate goal of inspiring a stronger sense of faith in her readers. "While I wish to entertain, I also want my readers to learn about trusting God through difficult times."
Before You Find Me brings to life the contemporary west in a striking tale about a battle to save a champion horse from a murderer's grasp, and to rescue the child who witnessed the murder. This book not only entertains, but shows how protagonist, Tara grows as she trusts God. In the book, Schofield's ability to build suspense is breathtaking. It isn't long before readers truly start to care about the Webster family, ripping through each page in the same way you might check your phone for updates if it were your own family facing some kind of peril. This deep concern for the Websters that Schofield masterfully evokes engages a strong theme of family that runs throughout the book. Readers will be moved by the togetherness of Tara and her siblings, and reminded of how deeply our families can hurt us at times. The strength of Schofield's characters, the thrill of her storyline and the weight of the themes are all brought together by introspective prose that reflects the tone of the characters and their situation. Schofield paints an emotional picture that's just as powerful as the book is stimulating.
Before You Find Me has received early positive reviews from well-known authors, and reviewers. Author, Andrea Chatman writes, "A heart racing ride from start to finish, this story has it all: danger, excitement and romance." In addition, author Peggy Lovelace Ellis writes, "If I could give more than five stars, I would for this page-turner novel."
With Before You Find Me, Schofield brings a renewed sense of urgency to stories about toxic family relationships and what it means to truly look out for one another. The definition of a page turner, Before You Find Me might just become your favorite suspense of the year. Available for sale on Amazon, readers of Christian romantic suspense novels are encouraged to purchase their copy today: www.sherischofield.com
About the Author
Award-winning author, Sheri Schofield, is a master storyteller with life experiences that have taken her into a life and death battle against corruption that has given her rare insights into the struggle for power. She shares this knowledge of humanity in her books. She has lived and found victory by faith in God's power, which is greater than any man or nation.
Connect with Sheri Schofield on Social Media
Facebook: facebook.com/sherischofieldauthor
Twitter: twitter.com/sherischofieldauthor
Media Contact
Company Name: Author News Network
Contact Person: Media Relations
Email: Send Email
Country: United States
Website: authornewsnetwork.com