Introducing Tranya, an Audio Accessory Brand Taking the Market By Storm With Its Impeccable Products and Services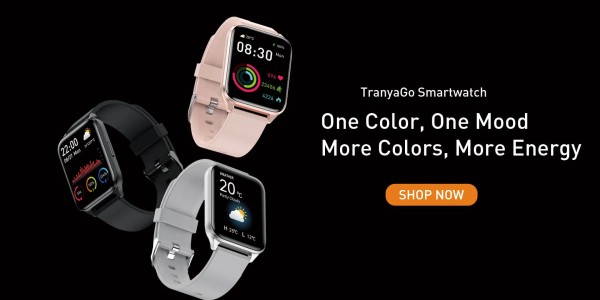 Tranya is an audio accessory brand proficient in top-notch true wireless earbuds and headphones born out of innovative design, scrupulous engineering, and manufacturing.
The global earphones and headphones market was valued at USD 25.1 billion in 2019 and is expected to grow at a compound annual growth rate (CAGR) of 20.3% from 2020 to 2027. Rising consumer preference for an enhanced audio experience developing the music industry, coupled with mobile technology and internet penetration, are some of the primary factors driving the market. Tranya is at the forefront of this growth with its impeccable, sporty, and elegant audio headsets fitted with noise cancellation technology.
Tranya is on a mission to bring musical energy and echo a certain active attitude to life. Whether for relaxation or sporting activities, the brand wants to be the physical igniter for people to find fire-like enthusiasm in their hearts through their electronic products. Interestingly, the brand has grown by increasing its word-of-mouth reputation—a testament to the qualitative and uniquely-designed earbuds they make.
"We always try to provide the listeners a unique experience. We want the listener to be able to hear every nuance of the sound. We also aim to convey the feeling that the artists put in their songs," says Taylor Zhang, the founder of Tranya. "Hence, we use the same logic when tuning their products. It is critical that when someone listens to music, he can connect with the emotions that the musician wishes to convey. And then comes the most crucial thing– to deliver that through headphones, but when the end-user is satisfied, we have already succeeded."
The fabulous headphones and earbuds available on Tranya include the Tranya T20, Tranya T10 Pro, Tranya T10, Tranya T30, H10, Tranya M10B, and Tranya T10B. All Tranya Earbuds are built tough and come equipped for any situation. They're rated IPX7, so they can withstand rain or sweat-soaked ears while the user is out running errands on a summer day.
Tranya is not limited to headphones alone. The company has the Tranya smartwatch designed for health and fitness. With the Tranya smartwatch, users can measure blood oxygen levels with an advanced sensor and app, check their heartbeat and take an ECG whenever they want.
The company's services are predicated on the business principles and core beliefs of professionalism, industry knowledge, reliability, flexibility, and after-sales service. Tranya has undergone some positive changes within the company over the past few months. Today, they can proudly say they are the quintessential blend of speed and quality services, earning them an enviable reputation in the audio industry.
The company's products have received rave reviews from its users. According to a user, Michael Philips: "These earbuds are fantastic; they are comfortable, discreet, deliver great sound, and have amazing battery life. I'll totally recommend the Tranya T10B to family and friends." Forbes echoed the same sentiments when they said: "Tranya T10 Earbuds Tick All The Boxes For Features and Value."
About Tranya
Tranya was established in 2016 by its founder, Taylor, a music enthusiast. Being an audio professional, Taylor rejects the myth that incredible sounds are only priced at astronomical figures. Therefore, the Tranya team is formed & driven by a group of passionate music lovers & acoustic engineers that are committed to delivering solutions by using the latest technology to improve the sound quality in a budget-friendly manner.
To have an in-depth look at the fascinating products of Tranya, check out the company's website at Tranya.com
Media Contact
Company Name: Tranya
Contact Person: James
Email: Send Email
Country: China
Website: https://tranya.com/