Lofaris have launched new Happy Birthday Backgrounds & Wallpapers
Recently Lofaris have launched new Happy Birthday Backgrounds & Wallpapers, which are very popular. For everyone, birthday is a unique day, they want to get a lot of happy memories on their birthday, taking photos to remember this day is a very good choice. in order to get a better birthday photography experience, they can get best and cheap photography backdrops online from Lofaris.
For Children
Many of the new backgrounds this time are for children,For children, they are more inclined to have fun and playful backgrounds. They are likely to throw the cream on the cake at people. But fortunately, the background from Lofaris is very easy to clean, so parents can rest assured to let their children play.
Girls are more inclined to beautiful backgrounds and wallpapers. Lofaris launched some new pink birthday backgrounds with flowers, glitter and bows. Such background can make the girls look fair in the photos, and can also reflect their cuteness and beauty.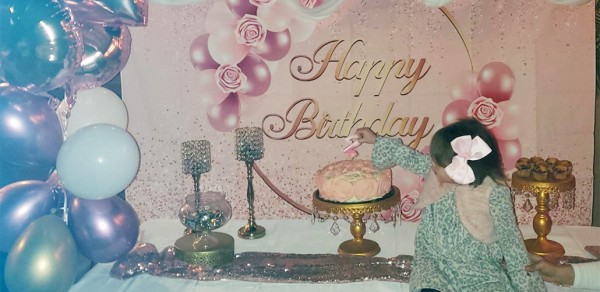 But the boys don't like these flowers. They hope that their photo backgrounds have patterns they are interested in, such as the new universe-themed birthday background and ninja-themed background from Lofaris.
For Adults
Lofaris's new background also has many specially designed for adults, many of adults want to be able to have a happy chat and cheers with their family and friends on their birthday parties, and they like to take pictures with guests on their birthday party elegantly. So for adults, a simple birthday background with Happy Birthday text is the best choice. For example, some solid color backgrounds with glitter, champagne glasses, and balloons are very popular in Lofaris.
Cheap customized photography backgrounds are also available
There are also some people who don't like to use the same birthday background as others. He prefers a unique customized background, which is also available in Lofaris.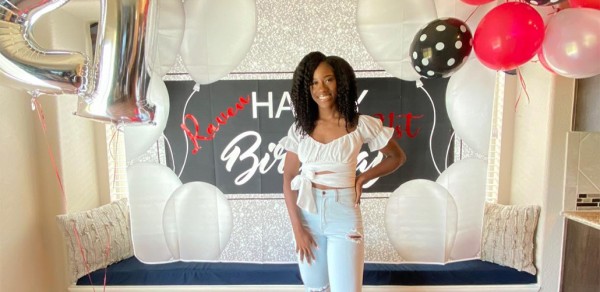 The background from Lofaris needs to be ordered in advance, because transportation takes time, so if there is someone who has a recent birthday, just log in to Lofarisbackdrop.com to get the latest birthday background now.
Media Contact
Company Name: Lofaris Inc.
Contact Person: Ning Wang
Email: Send Email
Phone: 18506174185
City: Suzhou
Country: China
Website: https://www.lofarisbackdrop.com/