Deltec Bank Bahamas says Customer Experience in Banking in Augmented with Artificial Intelligence
Deltec Bank – Customer experience is a major factor that affects the competitive future
With the onset of fintech firms and banking app options, brick-and-mortar banks face tough competition to keep up with the volume of technological changes today. Whether it is by developing technology in-house or by M&A of fintech startups, banks have rebounded in their deployment of AI (artificial intelligence) and its core feature, Machine Learning (ML), to remain competitive.
According to Deltec Bank, Bahamas – "The ever-changing market conditions for all financial verticals, speak to the need for a vastly improved CX (customer experience). Clients who are very satisfied will be less likely to seek out alternative banking institutions especially if their current bank shows that proactively, they are reacting to emerging consumer demands."
Let's examine four ways where Machine Learning algorithms are helping financial firms significantly improve customer experience.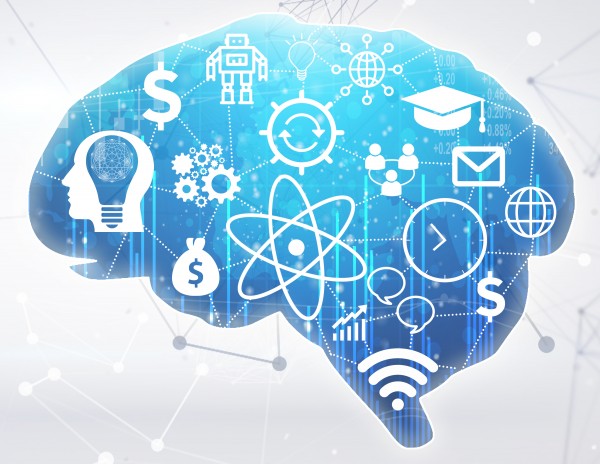 Machine Learning and Loan Approvals
Historically, banks have been known for taking weeks to respond to customer applications for credit or loans. With technology, this has been brought down to days. Consumer expectations have evolved to the point where using ML-driven algorithms can respond to general customer sales and service requests usually within a matter of minutes.
With access to big data sets, Machine Learning tools can make multiple unbiased evaluations almost instantaneously. JPMorgan Chase had saved over 360k hrs. of employee work by analyzing 12,000 documents in just a few seconds.
Machine Learning and Authentication
The one frustration with the adoption of digital banking technologies has been with lost passwords and forgotten account details. Using ML-based virtual assistants, these are used to provide speedy responses to customer queries. These "chatbots" will give consumers key details, for example, customer password resets, obtaining important financial information, thereby avoiding the painful on-hold experience or having to visit a branch in person.
To go a step further, many banks have introduced, through Machine Learning, the use of voiceprint authentication as a biometric solution for a customer to gain access to their secure banking information.
Machine Learning and Fraud
Over and above all else, client satisfaction is incumbent upon effective security. If there is any sense of less than perfect security measures in place, 84 percent of customers will take their business and private data, to another financial institution.
Banks are increasingly using common customer behavior machine learning tools capable of detecting key deviations and then notifying the appropriate department of a potential fraud occurrence. The result is twofold: fraudulent transactions greatly reduced, thus fewer instances for financial firms to remediate and an overall customer satisfaction improvement with data security efforts.
Machine Learning and predicting customer demand
For many banks, the ultimate customer experience lies with predicting what clients want prior to them knowing that they wanted it.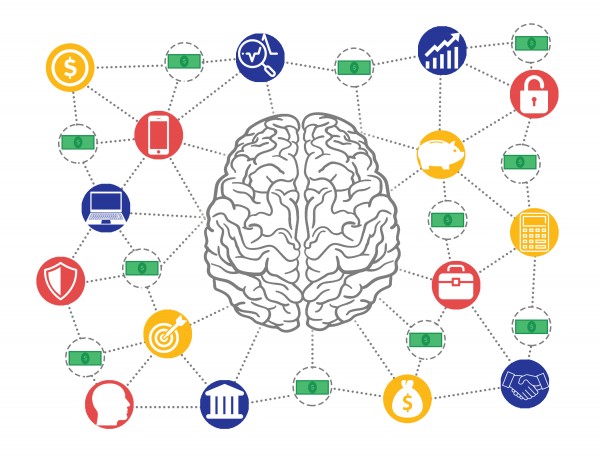 The Machine Learning tools can analyze very large data sets across categories: buying patterns, transaction volumes, demographics and service requests all help banks target specific credit, savings or loan offers that are high-value for customers and low-risk for banks.
Last words
Customer experience is a major factor that affects the competitive future of all financial organizations. Machine learning will keep banks stay ahead of the crowd with respect to fraud detection, service response, approval volumes, and client predictive analysis.
Disclaimer: The author of this text, Robin Trehan, has an undergraduate degree in economics, Masters in international business and finance and MBA in electronic business. Trehan is Senior VP at Deltec International www.deltecbank.com. The views, thoughts, and opinions expressed in this text are solely the views of the author, and not necessarily reflecting the views of Deltec International Group, its subsidiaries and/or employees.
About Deltec Bank
Headquartered in The Bahamas, Deltec is an independent financial services group that delivers bespoke solutions to meet clients' unique needs. The Deltec group of companies includes Deltec Bank & Trust Limited, Deltec Fund Services Limited, and Deltec Investment Advisers Limited, Deltec Securities Ltd. and Long Cay Captive Management.
Media Contact
Company Name: Deltec International Group
Contact Person: Media Manager
Email: Send Email
Phone: 242 302 4100
Country: Bahamas
Website: https://www.deltecbank.com/