GOLDGENIE STARTS PRE-ORDER 'GOLD RUSH' FOR UPCOMING IPHONE 11 WITH EXCLUSIVE LUXURY DESIGN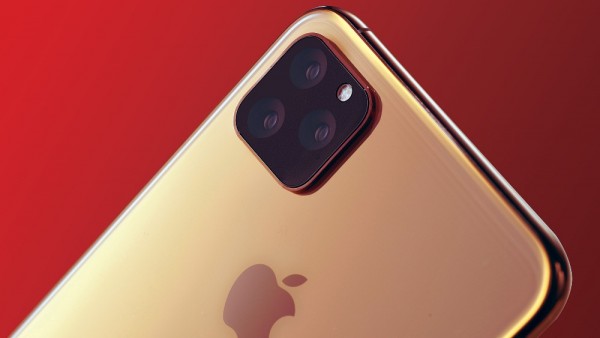 11th September, 2019 – London, UK – With the imminent launch of Apple's iPhone 11, anxious buyers around the world are beginning to stir as they attempt to secure Apple's latest iPhone.
The iPhone 11, the latest installment to the world-renowned iPhone product line, is already selling 'like hot cakes' from luxury gift and customisation specialists Goldgenie.
The company based in London and Dubai are taking a 50% deposit to ensure delivery when the new device is launched later this month.
Goldgenie, the brainchild of entrepreneur and founder Laban Roomes whose brand launched world wide after a successful appearance on Dragons Den was the first company to customise the iconic iPhone when first launched in 2007.
The company reports to have taken over 500 pre orders of the upcoming iPhone 11 which will be customised in 24k Gold, Rose Gold and Platinum in just the last few days as customers scramble to secure their new piece of technology, ensuring they will be one of the first to receive their order which will be available approximately 4 weeks after the official Apple keynote speech which takes place on September 10th 2019.
The range of 24k Gold, Rose Gold or Platinum iPhones will have a starting price of £3,000 and are available to pre-order right now from their website.
Goldgenie have also said they will will launch a limited edition collection of just 10 iPhones, each made from solid 18k Gold and Diamonds (stamped with their official hallmark from the London Assay Office) a spokes person from the company has confirmed.
The collection will be an obscene 1 million pounds and will no doubt make the perfect gift to the man or woman who does not yet posses a phone that costs more than their car when the limited edition collection launches just before Christmas 2019 exclusively from their Dubai retail store.
With excitement mounting do not miss out on the chance to secure your new 24k Gold iPhone 11 when released by pre-ordering online at the Goldgenie website.
For more info, send mail to [email protected] or visit www.goldgenie.com
Media Contact
Company Name: Goldgenie International Ltd
Contact Person: Media Relations
Email: Send Email
Phone: +44 208 804 6200
Country: United States
Website: www.goldgenie.com