Hangzhou tour guide goes viral on internet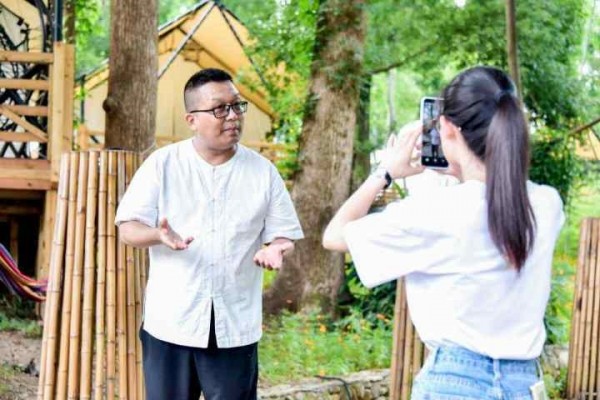 Zhu Ming, a tour guide in Hangzhou, East China's Zhejiang province, is interviewed by local media. [Photo/zjol.com.cn]
Tour guide Zhu Ming became famous after his explanation of why Zhejiang was selected to be China's first pilot zone for pursuing common prosperity went viral on Douyin, a Chinese short video sharing platform.
The 44-year-old tour guide works for a travel agency in Hangzhou. In the video, Zhu praised Zhejiang's efforts in a humorous and relatable way during a bus travel trip.
Zhu was asked by a tourist why Zhejiang, rather than Jiangsu and Guangdong provinces, was selected. He answered that Zhejiang was the only province that the average income in all its cities surpassed the average national standard.
The average incomes of residents in the province's urban and rural areas have both ranked No 1 for 20 and 36 consecutive years respectively, he said.
The five-minute video was immediately shared online and received nearly 10 million views. Zhu also gave a brief overview of Hangzhou's efforts in introducing skilled workers, in which he cited himself as an example.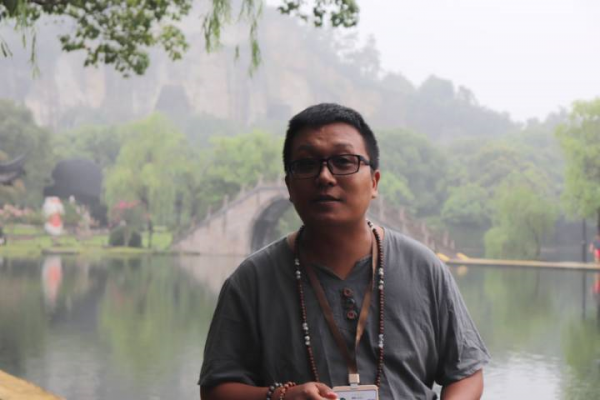 Zhu at work. [Photo/zjol.com.cn]
In 2004, Zhu won the championship at a Zhejiang tour guide competition, while the project he submitted of setting up a workshop for skilled tour guides was also included in the national program for developing skilled tour guides in the same year.
Zhu was subsequently classified by Hangzhou authorities as a D-class skilled worker and was therefore granted privileges in buying a house and his children's education opportunities.
Media Contact
Company Name: The Information Office of Hangzhou Municipal Government
Contact Person: Cai Jingwen
Email: Send Email
Phone: 0510-68559077
Country: China
Website: http://www.ehangzhou.gov.cn/