Meco Velez Makes a Slash In The Entertainment Industry With "O.D."
Multifaceted entertainer, Meco Velez, drops a new song titled "O.D." as she continues to challenge the status quo in the music industry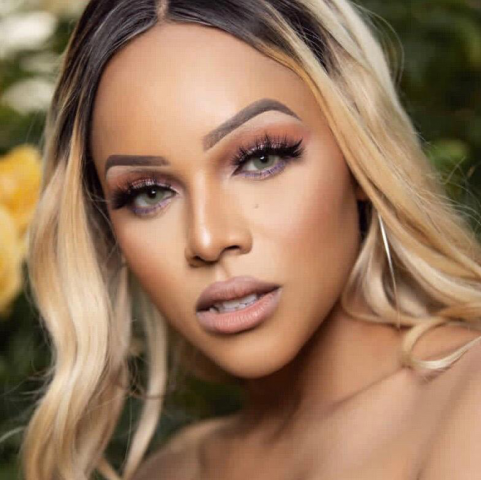 Meco Velez is a talented singer, rapper, and songwriter who has continued to use her creativity and ingenuity behind the microphone to bless the ears of music lovers across the globe. Her latest single titled "O.D." Meco's versatility as a model and actress has also stood out in the highly competitive entertainment industry, helping her stay ahead of other market players while defining her unique appeal.
The multi-billion-dollar entertainment industry has evolved over the years. Several talented acts have emerged to deliver amazing tunes to meet the yearnings of music lovers worldwide. However, excelling in the industry can be a bit challenging, especially for the feminine folks. It can be a bit more disturbing for female artists who want to stay true to the primary goal of making music – self-expression. However, Meco Velez seems to have found the formula to achieve success in the entertainment world without sacrificing her personality.
Born to a Puerto Rican father and African American mother, Meco fell in love with music at a tender age. She started singing at 10 after seeing her first cheetah girls' movie. She has grown over the years, honing her singing and songwriting skills to become an amazing act poised to dominate the industry.
Meco has stepped out of the norm to exude her creativity by creating thought-provoking yet entertaining music, ultimately owning her appeal in the process. Some of her amazing tracks include My Eyes, You Just Lost, Nothing At All, and the recently released O.D.
As a model, Meco has worked with several brands in the industry, using her skills to create stories that captivate the audience. She has been the cover model of Evon Magazine and has received accolades from different quarters for her stunning looks and appearances.
The independent artist and entrepreneur looks set to take her music career to a whole new level, and the world can only expect greatness from the beautiful and multitalented upcoming star, Meco Velez.
Meco's O.D. and other singles are available across all digital platforms, including Spotify, Apple Music, TikTok, and a host of others.
For more information about Meco Velez and her works, please visit – http://everythingmeco.com/. Meco can also be found on several social media platforms, including Twitter and Instagram.
About Meco Velez
Meco Velez is a talented model, artist, and entrepreneur. Born of a Puerto Rican Father and African American Mother, Meco is a passionate content creator who aims to use her skills as a tool of self-expression.
Media Contact
Company Name: Meco Velez
Contact Person: Media Relations
Email: Send Email
Country: United States
Website: everythingmeco.com