Black Buy Black Launches Their Buy Black Friday Sale Offer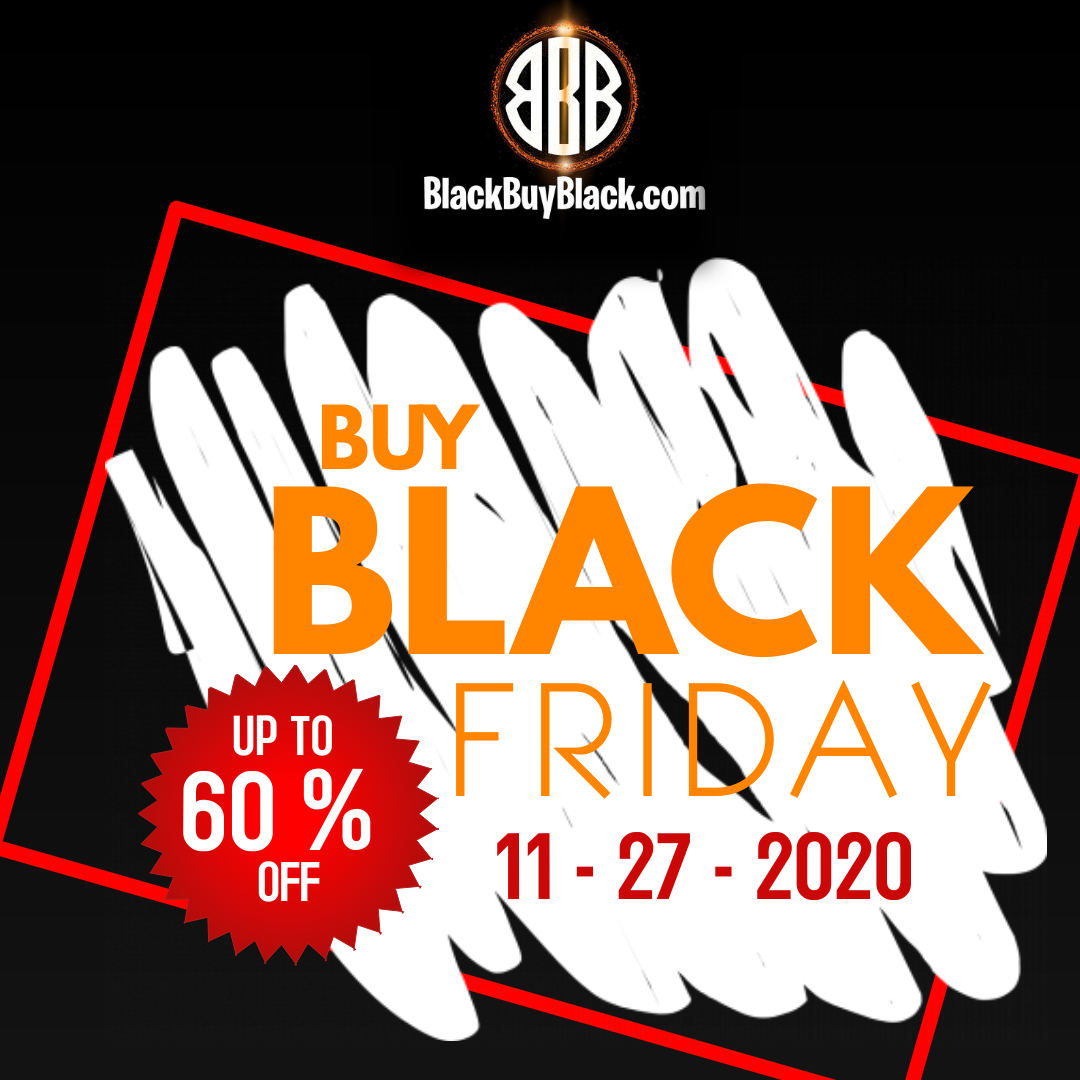 Online marketplace for black-owned businesses, Black Buy Black, announces the launch of their Buy Black Friday Sale, allowing customers to enjoy amazing deals from black-owned businesses
Black Buy Black has again reiterated their goal of supporting the black community across the United States as the online marketplace is set to launch a Buy Black Friday. The online marketplace for black-owned businesses will commence their Black Friday Sales on November 27, 2020, helping customers purchase their favorite items without breaking the bank.
Over the years, minority-owned businesses have not particularly enjoyed the best experiences in the United States due to several factors working against their growth. Several initiatives have been developed in recent times to change this rather unfortunate phenomenon. However, little seems to have been achieved in this respect. The ravaging COVID-19 pandemic and the riots and looting of 2020 have exacerbated the issue, with several black-owned businesses destroyed across the country. Even with the pandemic assistance, only 20% of black businesses reaped the benefits. Therefore, Black Buy Black is offering a glimmer of hope to affected businesses with a user-friendly online marketplace.
Black Buy Black has become increasingly popular in recent times, recording over 100,000 visitors from different parts of the world within the first month of the official launch. The platform has grown since its launch on July 7, 2020, Blackout Tuesday, allowing businesses to sell products and reach a global audience with relative ease.
Buy Black Friday serves as a double-edged sword for buyers and sellers, helping customers to enjoy amazing deals while ensuring that black-owned businesses reach their target audience and increase their sales this holiday season. The initiative will support black-owned businesses and help them cope with the effects of the COVID-19 pandemic and unrest that rocked the United States of America.
Black Buy Black currently features several businesses across different categories, including beauty and fashion, electronics, health and wellness, home furnishings, and a host of others.
For more information about Buy Black Friday Sale and other deals on Black Buy Black, please visit – www.BlackBuyBlack.com. Black Buy Black can also be found across social media, including Facebook and Instagram.
About Black Buy Black
Black Buy Black is an online marketplace for black-owned businesses. Based out of Minneapolis, MN, the company aims to refuel the black economy by encouraging African American entrepreneurs and business owners across the nation by providing a platform that allows Black Americans to patronize black-owned businesses.
Media Contact
Company Name: Black Buy Black
Contact Person: Tephanie Delaney
Email: Send Email
Country: United States
Website: BlackBuyBlack.com