Military grade sound system installed at the Highest Peak in Georgia
Brasstown Bald Park may be so remote that even GPS mapping systems can't find it, but Technomad is there.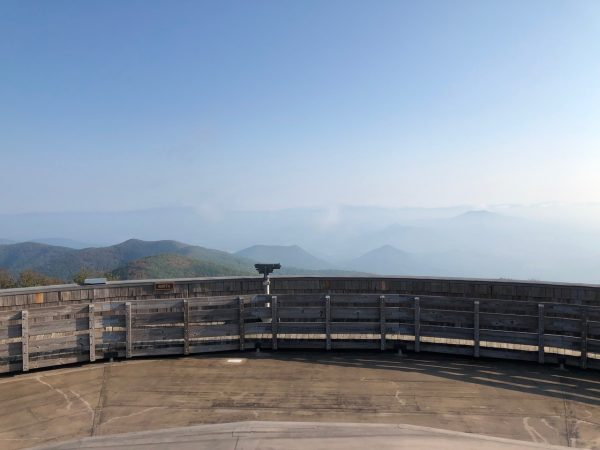 Local dealer CANA Communications recently installed the black Vernal ultra-compact, weatherproof, full-range loudspeakers on the highest mountain in Georgia – 4,784 feet above sea level to be exact. A climb up the steps and over the rail was all that it took to get the speakers installed atop the visitor center.
The forestry service will use the speakers to make announcements to guests visiting the grounds of the visitor center. While the company may think the speakers are a good reason to visit the center, the taxidermy exhibit of bears right below the speakers is a pretty compelling reason to visit too.
Located in the northeastern section of the state of Georgia, the off-season temperatures and weather at Brasstown Bald can be pretty rugged. There is a recorded low temperature of -27 F and winds, fog and storms can be fierce at the top of the mountain. The weatherproof Vernal system will be used to bring high-quality sound to every announcement from the park service.
The company states that their weatherproof loudspeaker products are installed globally in challenging applications, including U.S. Government projects, stadiums and city centers.
Reference Links:
The Technomad Vernal Full-range Loudspeaker
Media Contact
Company Name: Technomad, LLC
Contact Person: Public Relations
Email: Send Email
Phone: 800-464-7757 x719
Address:POB 273, S
City: Deerfield
State: MA
Country: United States
Website: https://www.technomad.com/