Angel Crafts Transfer Paper Tape Approaches Huge Milestone in Amazon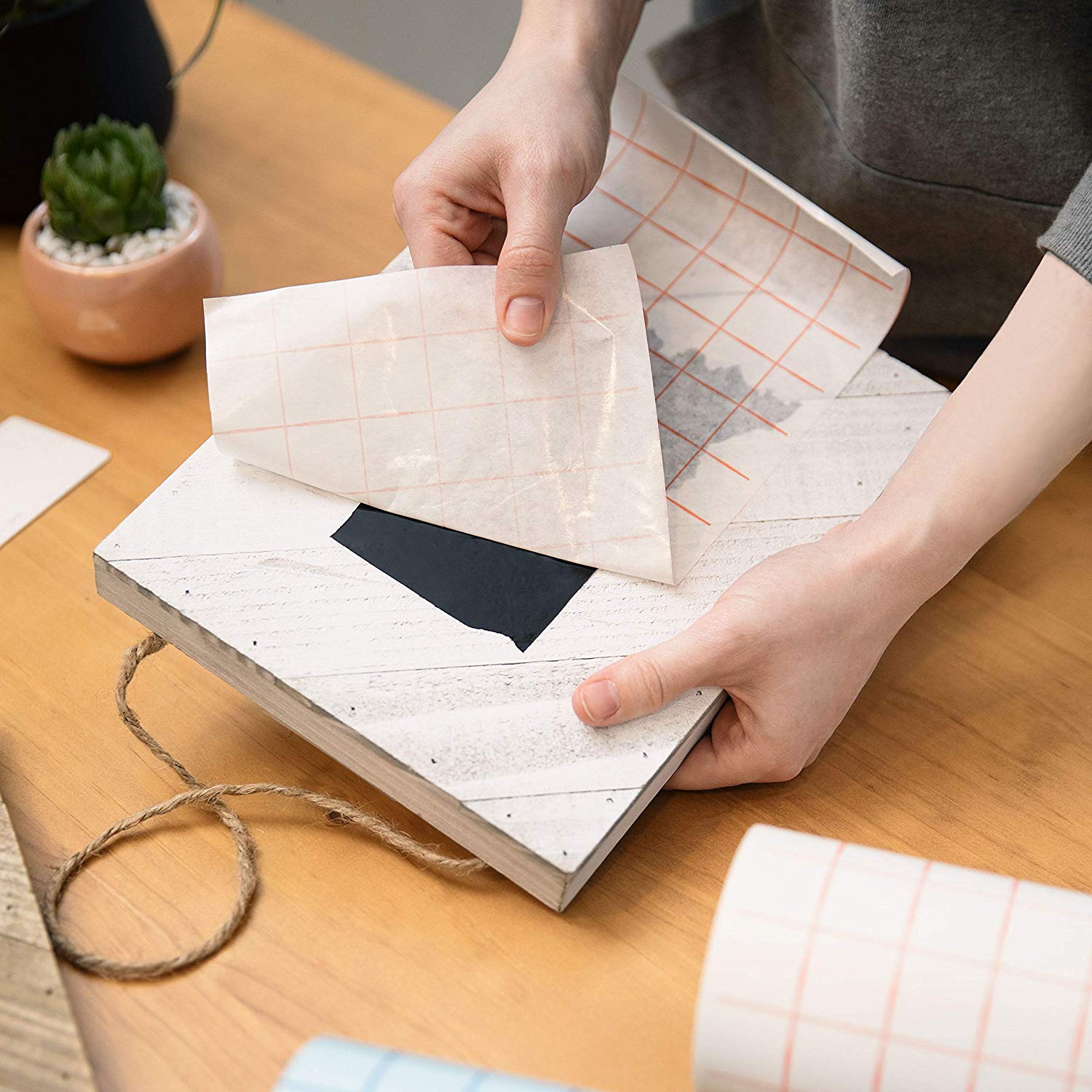 Transfer Paper Tape, a top rated product from Angel Crafts, is on its way towards achieving the milestone of fifteen hundred reviews in Amazon. This self-adhesive transfer paper roll is compatible with Provo Craft Cricut, Silhouette Cameo, Portrait Die Cutter and any other popular vinyl cutter.
Angel Crafts is pleased to reveal that its popular art and craft accessory transfer paper tape is all set to accomplish yet another significant milestone in Amazon. The product is currently less than twenty reviews away from receiving fifteen hundred reviews in the world's most preferred online marketplace. Designed for vinyl application, this product comes in dimensions of 12 inch by 8 feet and allows users to transfer their designs like an expert, regardless of their experience.
The transfer tape from Angel Crafts can be used to create and apply designs to decals, signs, walls, windows, or any other flat surfaces. One of the most important features of the product is that it resists the ripping or tearing of the tape while peeling it off. The rolls are of medium tack, and a rubber based glue adhesive has been used to solve the common problem of leaving residues. Also, to ensure perfect alignment every single time, the product comes with a printed grid design.
The owner and founder of Angel Crafts mentions that he created this transfer paper for vinyl after he was tired buying transfer papers of poor quality. Most importantly, this product can be used with all well-known vinyl cutting machines in the market including Provo Craft Cricut, Silhouette Cameo, Portrait Die Cutter and many others.
"This transfer paper is great. I use it with Oracal 651. It sticks very well to the vinyl. I was surprised when I received this order and it wasn't clear, it is like a masking tape – but that was due to me not reading. I just ordered this brand again but this time in clear. They are extremely fast with their shipping as it was shipped next day after ordering. I have used multiple transfer papers including Cricut brand, Silhouette brand, and a Michael's brand as well. None of them compare to this one," an impressed user mentioned in his Amazon review.
In another review, the reviewer writes, "This is the only transfer tape I buy. I use it for vinyl and it works great! I definitely prefer this over the clear transfer tape. The adhesion is great and I never have issues with bubbling. With the clear tape I've had issues getting the vinyl to come off the transfer tape. I never have this problem with the Angel Crafts transfer paper-my vinyl comes off perfectly each time. I also ship vinyl decals to customers using this transfer tape and I have never had a complaint about any application struggles, which gives me great peace of mind!"
To find out more about Angel Crafts Transfer Paper Tape, please visit http://www.amazon.com/dp/B00R3NITS2
About Angel Crafts:
Angel Crafts is an organization dedicated to designing and manufacturing high quality accessories that are particularly useful in art and craft related applications. A large number of products from the company are selling successfully in Amazon.
Media Contact
Company Name: Angel Crafts
Contact Person: Media Relations
Email: Send Email
Country: United States
Website: http://angeldirectproducts.com/